35% OFF! Best NopCommerce 4.3 Hosting in UK
nopCommerce is a universal eCommerce platform fitting every merchant's needs: it powers both corporate and small business sites all over the world, companies selling physical and digital goods. nopCommerce is a transparent and well-structured solution, it combines best features of open-source and commercial software.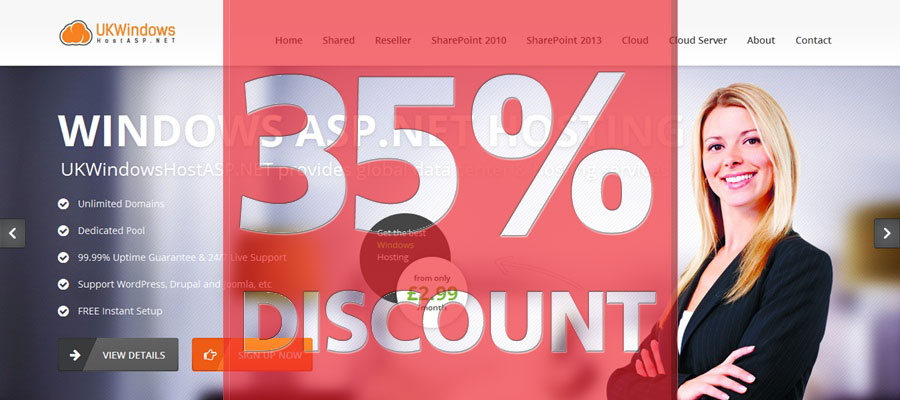 Improvements:
#4312 PayPal Smart Payment Buttons
#3812 ShipStation plugin
Updated Avalara tax provider
#30 Admin area (KendoUI) localization and globalization
#2253 "Estimate shipping" and "Delivery date" info to product info page (public store)
#2386 In store pickup on the shipping method page
#3334 Include customer avatar in product reviews
#3475 Cache key clear process can consume too many CPU
#3534 Upgrade to reCAPTCHA v3
#3563 Implement Captcha support in Forums
#3665 Move away from KendoUI controls (not just a grid) or upgrade to the latest version
#3706 PickupInStore plugin doesn't fill Latitude and Longitude
#3726 Upgrade KendoUI and jQuery to the latest version
#3774 Customers>>Newsletter Checkbox to Kendo UI MultiSelect
#3937 Update installation terms ("MSSQL" and "SQL Server")
#3941 Allow to upload a single favicon
#3943 Product specification attributes. Give more details description
#3944 Add shipment. Allow to mark as Shipped and Delivered
#3952 New maintenance block. Delete already sent queued email
#3956 Renamed "Html minification" to "HTML minification"
#3957 Tax settings. Move "Prices include tax" to "Common" block
#3984 Add an OrderAuthorizedEvent when order is marked as authorized (payment)
#3998 RenderCheckbox values should not be limited to Id property
#4018 Add different locales for messages about wrong discount
#4065 Provide filter option for shipment is not delivered
#4106 Show the appropriate message in the inbox when there are no private messages
#4122 Widget is missing before and after left section in side 2
#4160 Change old aspx links of the official nopCommerce site
#4162 Add more widgets to order summary
#4195 Make reCAPTCHA base URL configurable
#4197 Affiliate page (admin area). More compact "Affiliated orders" block
#4239 Adding a blog post. Enable "Include in sitemap" by default
#4247 Do not hard-code locales on forums
#4261 Hide "registered in the store" label when we have only one store
#4269 "Summary" support for bestsellers report
#3939 Rename "Admin.Configuration.Settings.Tax.DefaultTaxCategory.Hint" locale
#4319 Rename "County" to "County / Region"
#4322 Drop "securitysettings.forcesslforallpages" setting
#4324 Add "basic/advanced" mode to the store details page
#4334 Display both "title" and "system name" for topics (admin area)
#4335 Rename "Edit" order button
#4337 Rename "SqlServer" to "Microsoft SQL Server"
#4350 Set "commonsettings.staticfilescachecontrol" setting to 1 year by default
#4356 Adding validation for customer phone number
#4362 Docker config file update
#4423 Multiple warehouse quantity box should allow only number
#4430 Admin should not able to submit apply as vendor form
#4487 Wish-list page – When clicking on add to cart button it is not showing any message that select checkbox first
#4496 Update the plugin installation instructions
#4506 Delete confirmation popup is missing on Activity log page
#4507 Registration success message contained "Membership" word
#4511 New widget zone in AdminHeaderLinks
#4512 New Widget zone in Shipping Address Pickup Point Section
#4515 Increase width of Message column in "Stock quantity history" table on product edit page
#4523 Add missed DisplayOrder property to import/export product
#4530 Display error messages in Estimate shipping window
#4556 Replace the "disable plugins" warning
#4559 Notification message should be proper on back in stock subscriptions/un-subscriptions
#4569 Renamed, simplified and added to "@if (isMasterCheckBoxUsed)" condition updateMasterCheckbox func
#4576 Display "from 1.99" instead of "1.99" for pickup in store method in estimate shipping window if we have more that one pickup point
#4581 Include aria-label attributes for cart and wishlist remove checkbox and quantity display
#4590 Need to change Other (Non US) to Other in state/province drop-down list
#4597 Handling videos
#4600 Replace a SendInBlue logo with a new one
#4648 Added required asterisk to some giftcard fields
#4660 Updated youtube logo
#4665 Added additional filters to SEO names list in admin area
#4673 Topic page – Password fields should be mandatory when Password protected is check to true
#4685 Validate rental period (ensure not 0)
#4727 Changed button name from Edit to View on the order grid in the customer edit page
#4729 Separate "Estimate shipping" settings for a product details and cart pages
#4733 UPS shipping plugin. Remove Access Point Economy Service and add settings to choose dimension and weight
#4739 Shipping method restriction – Checkbox position issue
#4741 Replace old favicon in popup windows (admin panel)
Best NopCommerce 4.3 Hosting in UK
UKWindowsHostASP.NET is the best UK Windows Hosting provider that offers the most affordable world class windows hosting solutions. They provide shared, reseller, cloud, and dedicated web hosting. Using Premium servers from Dell; servers deliver excellent balance of outstanding performance, availability and flexibility for your growing network infrastructure applications as well as web, messaging, database and file/print consolidation. With their high speed connection, nice support, and rich features, they are the right choice for NopCommerce 4.3 Hosting solution. Their price is also affordable and included with 30 days money back guarantee. Click this picture to view more details about them.

Their Windows ASP.NET hosting package were developed with NopCommerce 4.3 Hosting developers in thoughts. Expertise the best in ASP.NET internet hosting at several of the most cost-effective rates in the business. Together with the latest .NET framework, the greatest in ASP web hosting components, and their world class assistance, you will quickly comprehend that deciding on UKWindowsHostASP.NET is possessing the UKWindowsHostASP.NET Benefit the benefit of working using the very reliable.
World Class Data Center
Their data center positioned on Uk (London). The Data Center is custom developed with raised floors. The Data Center is equipped with HVAC temperature manage systems with separate cooling zones, seismically braced racks, advanced early smoke detection and fire suppression systems. Their Data Centers are supported by some of the most strong physical safety within the company. They've 24/7 video surveillance, safety breach alarms and Biometric thumb print scanners at each entryway.
Uptime
As is known, reliability is actually a top concern for webmasters hosting internet sites, therefore UKWindowsHostASP.NET specialists to providing satisfying uptime so as to maintain internet sites operating stably and smoothly. This hosting provider guarantees 99.9% uptime.
World Class Control Panel
As a single on the most webmaster friendly web hosting provider, UKWindowsHostASP.NET provides out each of the convenience to their consumer to handle the server easily. UKWindowsHostASP.NET chooses Plesk Control Panel as the Windows ASP.NET net hosting control panel. Plesk Manage Panel is definitely an easy-to-use and visual designed control panel for Windows/ASP.NET web hosting. With Plesk Control Panel it is possible to easily handle all about your websites, which includes domains, files, databases, scheduled tasks, FTP accounts, emails and more.
Reliable NopCommerce 4.3 Hosting Provider in UK
A host usually offers several hosting plans at different levels of need. The basic plan usually costs the least. Determine how much storage you will need for your web files. If you plan to upload a lot of images, or if you choose post a video, you will need enough storage for your files.
Bandwidth
Think about how much traffic your website receives, and what kinds of files need to load on the web page. All the bytes transferred back and forth add up to your total data transfer. If you have a lot of traffic going through your website, you may need a high data transfer limit, or better yet, no limit. Ask your web host what operating system they use to run their server. Usually, it is either UNIX or Windows. A Unix-based plan is usually cheaper than Windows because running a Windows server costs the hosting company more. The additional cost is passed to you.
Available Features On Control Panel
This is the interface that you will use to manage your account and domain. You can install popular applications with just one click. Find out how to back up and restore your files. A control panel with an easy-to-use interface makes it easier for you to manage your website. If you need a secure server to host an online store, ask about its availability. This feature may only be offered at a higher tier because a secure server requires addition maintenance on the host's part.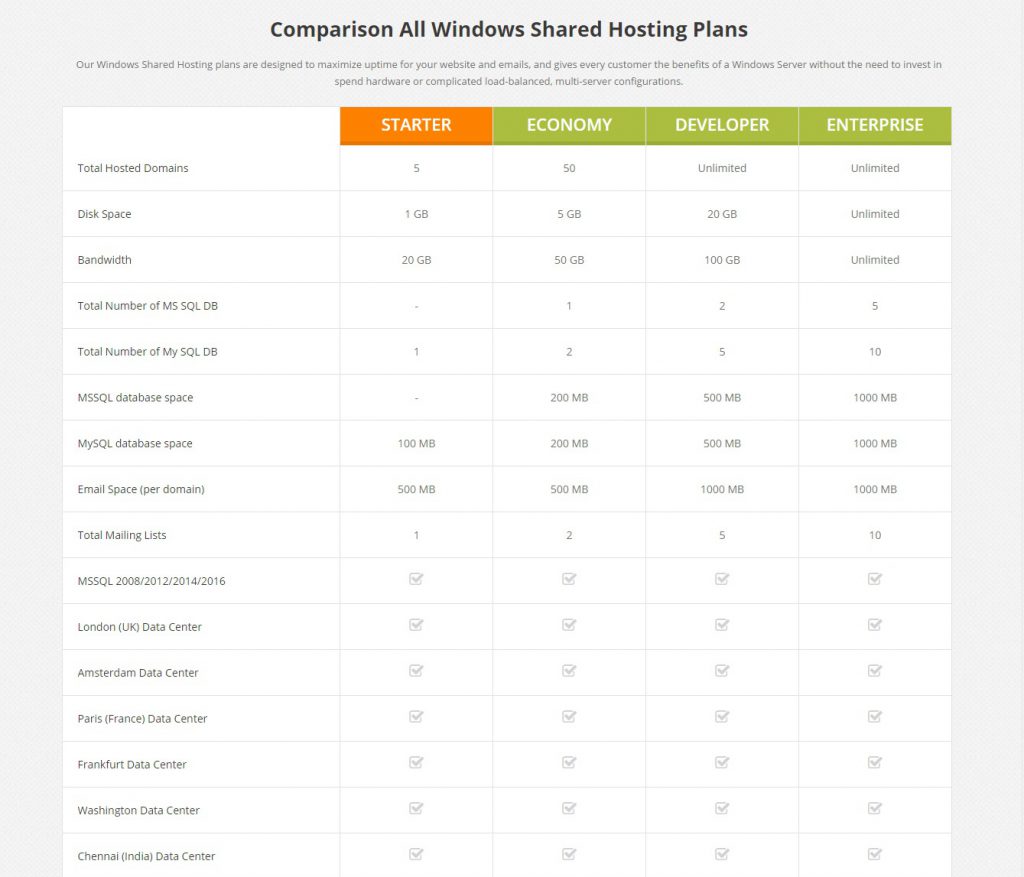 Sometimes your website may need to run various scripts. Find out if your hosting plan supports the type of script that you want run. Beware of plans that have many restrictions because that may limit your ability to expand and improve in the future.
Have Own Servers Tech Support Staff in-house
Some hosts are actually just resellers of leased server space, so they really do not own any equipment. Having the equipment and staff in-house has advantages. For one thing, your host is more in control of troubleshooting when a problem arises. If the equipment is actually located far away, it may take longer for technical problems to be resolved.
Consider these points when you are evaluating web hosts. Take your time with your evaluation. Your web host is your business partner in managing your website. So, find one that is affordable, dependable, trustworthy and responsive. A good web host can grow with your business for many years to come.